Structural
For structural needs, wood products are created in 2x, 4x, 6x, and so on sizes. Nominal width dimension lumber comes in increments of 2 inches (2×2 through 4×18). Today, through standardization and efficiency of the milling and grading process, you will find one of the most common sizes available is the 2×4 , which has an actual "net" measurement of 1.5″ x 3.5″ when produced dry. Another common size is the 4×4 which has an actual dimension of 3.5″ x 3.5″ and is used for interior/exterior posts. To determine the actual size needed for your project, consult the project plans, residential code book or local code official. The American Wood Council also offers an easy to use span calculator. But remember: any calculations are only as accurate as the information input. Reach out to a qualified professional if needed.
Typical structural woods include Southern Pine, Douglas Fir, Hem-Fir, Redwood and Spruce-Pine-Fir (SPF). Their own unique properties and availability can vary by region. For a breakdown of species, check out the Think Wood Species Guide.
Structural wood is graded on the basis of strength, with appearance secondary. The most common structural grades include Stud, No. 2, and No. 1. The Southern Forest Products Association (SFPA) offers a great grade chart.
Finish/Millwork
Finishes and millwork sometimes cover structural elements (like post wraps) or are the project themselves (trim, cabinets). In these cases, you need to consider the wood's workability, surface appearance, and ability to take a final finish such as oil, stain or paint. For example, trim that will be painted should have a smooth and consistent surface that may be finger jointed or have voids filled. Usually this material will be listed as paint grade or primed. For projects where the wood grain will be seen, consider labels such as stain grade, clear, supreme, choice or select. The Western Wood Products Association has a helpful finish grade list.
Typical finish woods include Ponderosa Pine, Eastern White Pine, Redwood, Douglas Fir, Southern Pine, Hem-Fir and Western Red Cedar. If you are looking for a clear and consistent appearance, Hem-Fir may be the right choice. If you are looking for a grain pattern or knotty appearance, Eastern White or Ponderosa Pine may fit the bill. For lightweight and excellent wood working qualities, Western Red Cedar is a good choice. For projects using stain, you need to also consider the base color of the wood. Eastern White Pine can be stained nearly any color due to it porous nature and light coloring while Redwood and Western Red Cedar start with a darker base color that can easily be taken further.
Exterior
When working on an exterior project, you need to choose a wood that has resistance to the effects of weathering and sun. Western Red Cedar and Redwood have unique compounds within the cells of the heartwood that protect against insect and water damage. They usually only require topical treatments for coloring or sealing. Southern Pine and Douglas Fir are known for their strength and sustainability. However, they have less natural resistance to the exterior elements. Structural and framing products of these species should be pressure-treated with preservatives to resist decay and insect damage. They are best used where the wood remains wet such as posts that have ground contact or extend underground. Finish elements such as exterior trim or siding may be back primed and painted to ensure a durable appearance.
Interior
Because interior projects are shielded from extreme temperatures, moisture and insects, choosing the best wood for your project will largely be based upon appearance. Most softwoods, from Redwood to Western Red Cedar and the pines, are ideal for interior options. Douglas Fir and Southern Pine, one of the harder softwoods, may be used for flooring or interior trim. Knotty pines such as Ponderosa Pine and Eastern White Pine are ideal for rustic character; and, clear and light colored Hem-Fir for paneling and ceiling treatments.
Sourcing
Now that you know how to choose the right wood for any project, sourcing it is the next step. Any building supply center is a great first source. Even if the wood you need is not in stock, ask your supplier for the appropriate grade and quantity to be brought in.
Today there are also a variety of online suppliers that can ship directly to you. No matter which route you take to source your next project, consider requesting a sample of each species of various grades. This will allow you to be sure the final product meets your needs. It is also best to see the product in your space with some sample finishes.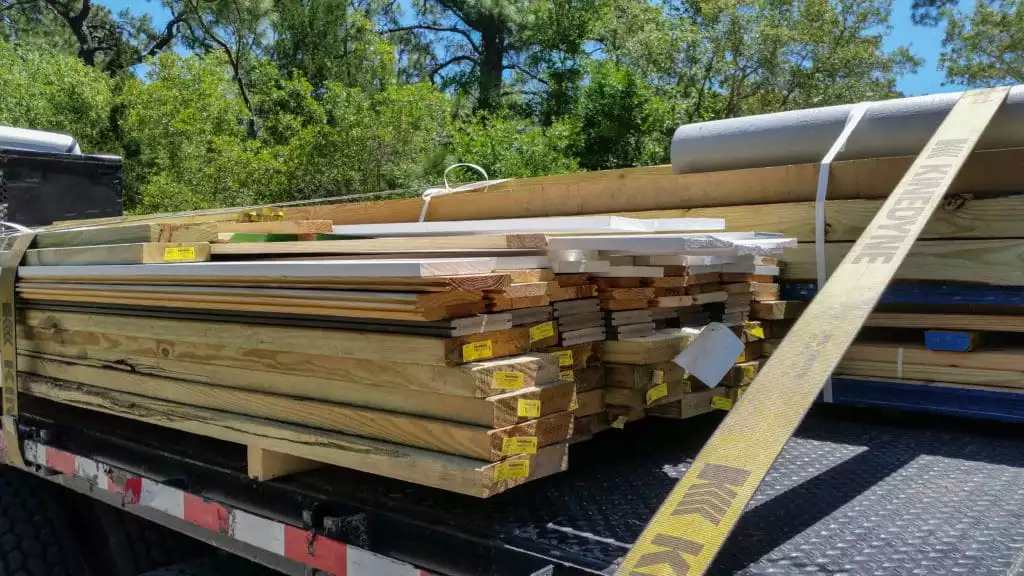 Dylan Eastman has designed and managed the DIY Network Blog Cabin multimedia experience since 2011. With a background in Environmental Science and lots of design/build construction ranging from residential additions to custom homes, churches, and process plants. He continues to make anything and everything he can.